SPECIAL NOTE ABOUT DELIVERING CAPS TO CCBA:
DUE TO INCLEMENT WEATHER - THE DATE TO BRING COLLECTED CAPS HAS BEEN EXTENDED EVEN FURTHER TO MARCH 2ND & 3RD.
PLEASE BRING ALL CAPS TO THE OFFICE WITH
A NOTE OF THE CHURCH NAME AND HOW MANY CAPS TOTAL COLLECTED.
DUE TO THE INCLEMENT WEATHER - THESE CLASSES WILL BEGIN MARCH 2ND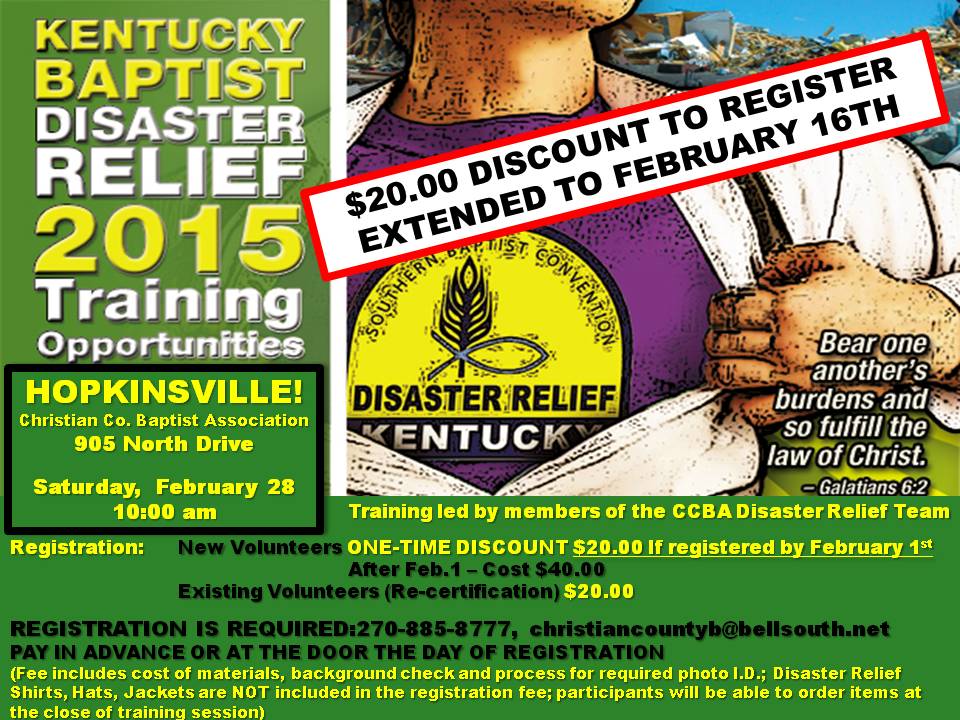 Click the picture for more information
THIS EVENT HAS BEEN RESCHEDULED
AS A RESULT OF INCLEMENT WEATHER
DISASTER RELIEF TRAINING IN 2015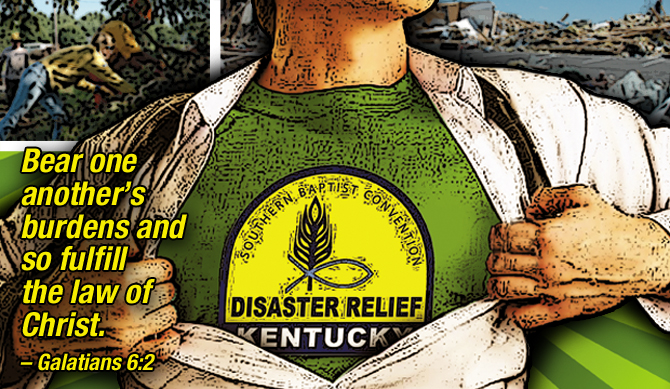 You can register online at www.kybaptist.org or by calling KBC 1-800-266-6477.
**D.R. Training/Recertification is required to be involved in a callout**
February 6-7, 2015 - Russellville Second Baptist Church, Russellville, KY
March 6-7, 2015 - Buck Run Baptist Church, Frankfort, KY
April 10-11, 2015 - Lancaster Baptist Church, Lancaster, KY
September 18-19, 2015 - Rich Pond Baptist Church, Bowling Green, KY
CLICK HERE TO SEE THE LATEST NEWS FROM OUR CHURCHES AND ASSOCIATION