Kentucky Baptist Convention will offer
The local church was designed by God to be His primary channel of mercy to the poor in our community and around the world. Many churches are involved in mercy ministry through community outreach, but how effective are we? It's not enough just to meet the immediate or felt need – we must do more. Participants will examine solid biblical teaching that will equip them for leading their churches in gospel-centered ministry. Workshops will include teaching by ReThink Mercy staff, solutions for real-life ministry scenarios, discussion and tools for engaging the lost through mercy ministry.
Topics include:
Sin, its consequences and God's merciful character

Defining and understanding poverty

Necessity of gospel proclamation in mercy ministry

Ramifications for gospel-centered mercy ministry

Goals for mercy ministry

Mission of the church and how it relates to mercy ministry

God and the gospel as the source of mercy

Why believers show mercy to others in need

Priorities of the church in mercy ministry
Feb. 12, Kentucky Baptist Building, Louisville, 9 a.m.-3:30 p.m. (EST)




Feb. 13, Warren Association of Baptists, Bowling Green, 9 a.m.-3:30 p.m. (CST)
Cost to register is: $15

(includes ReThink Mercy manual, materials and lunch)
For more information, contact the Missions Mobilization Team




at (502) 489-3530 or

missions@

null

kybaptist.org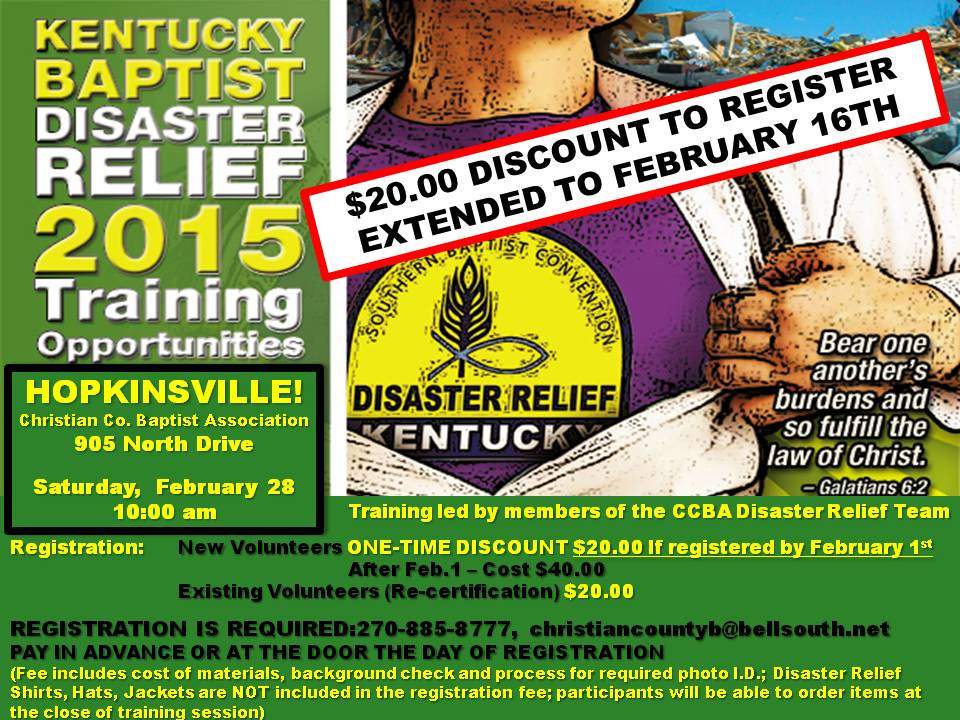 DISASTER RELIEF TRAINING IN 2015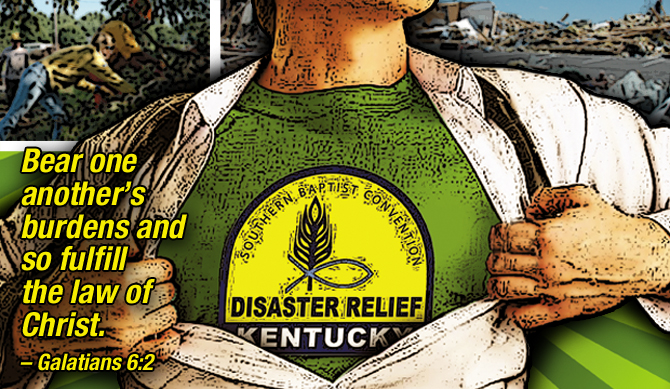 You can register online at www.kybaptist.org or by calling KBC 1-800-266-6477.
**D.R. Training/Recertification is required to be involved in a callout**
February 6-7, 2015 - Russellville Second Baptist Church, Russellville, KY
March 6-7, 2015 - Buck Run Baptist Church, Frankfort, KY
April 10-11, 2015 - Lancaster Baptist Church, Lancaster, KY
September 18-19, 2015 - Rich Pond Baptist Church, Bowling Green, KY
CLICK HERE TO SEE THE LATEST NEWS
FROM OUR CHURCHES AND ASSOCIATION